Penske Logistics, LLC.

Selects Agillence Inbound Optimization Solution
Southfield, Michigan April 24, 2023 — Agillence, Inc., an industry frontrunner in automotive logistics optimization, announces its partnership with Penske Logistics LLC, which will utilize Agillence's inbound optimization solution.
The Agillence Lean Logistics Optimizer (ALLO) is a comprehensive tool designed for creating lean logistics networks with crossdocks and milkruns for both strategic and tactical purposes. ALLO optimizes all aspects of the problem concurrently, including network design, order frequency, detailed routing, and 3D stowage, resulting in a cost-effective, high-frequency lean logistics network.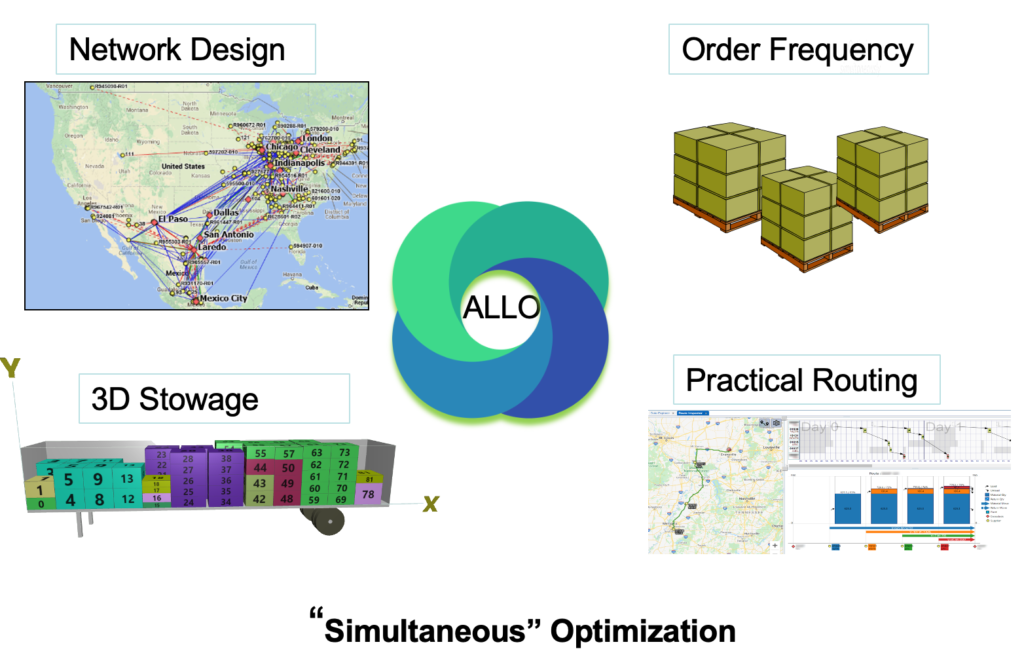 "ALLO will enhance Penske Logistics' ability to design inbound networks, identify efficiencies, quantify network cost savings and prioritize implementation opportunities. The decision to incorporate ALLO into our transportation and network optimization tool portfolio was to provide our customers with leading technology tools," said Amy Ilyes, Vice President, Logistics Engineering of Penske Logistics.
Srini Paruchuri, Vice President of Customer Strategy and Solutions at Agillence, shared his enthusiasm about the collaboration, saying, "We are thrilled to work with Penske Logistics, as this opportunity further validates the effectiveness of our optimization solution."
About Agillence, Inc.
Agillence has developed a powerful, proprietary "next generation" optimization technology for solving complex supply chain problems. Coupled with a unique web-based product architecture, Agillence delivers clients unprecedented benefits.

Agillence is a proven expert in the area of automotive parts logistics. Agillence can provide the right people, processes and technology to ensure optimized material flow. Customers include OEMs, Tier suppliers and 3PLs across the globe.
Learn more about Agillence on https://www.agillence.com/ and LinkedIn
Learn more about Penske Logistics LLC on LinkedIn.